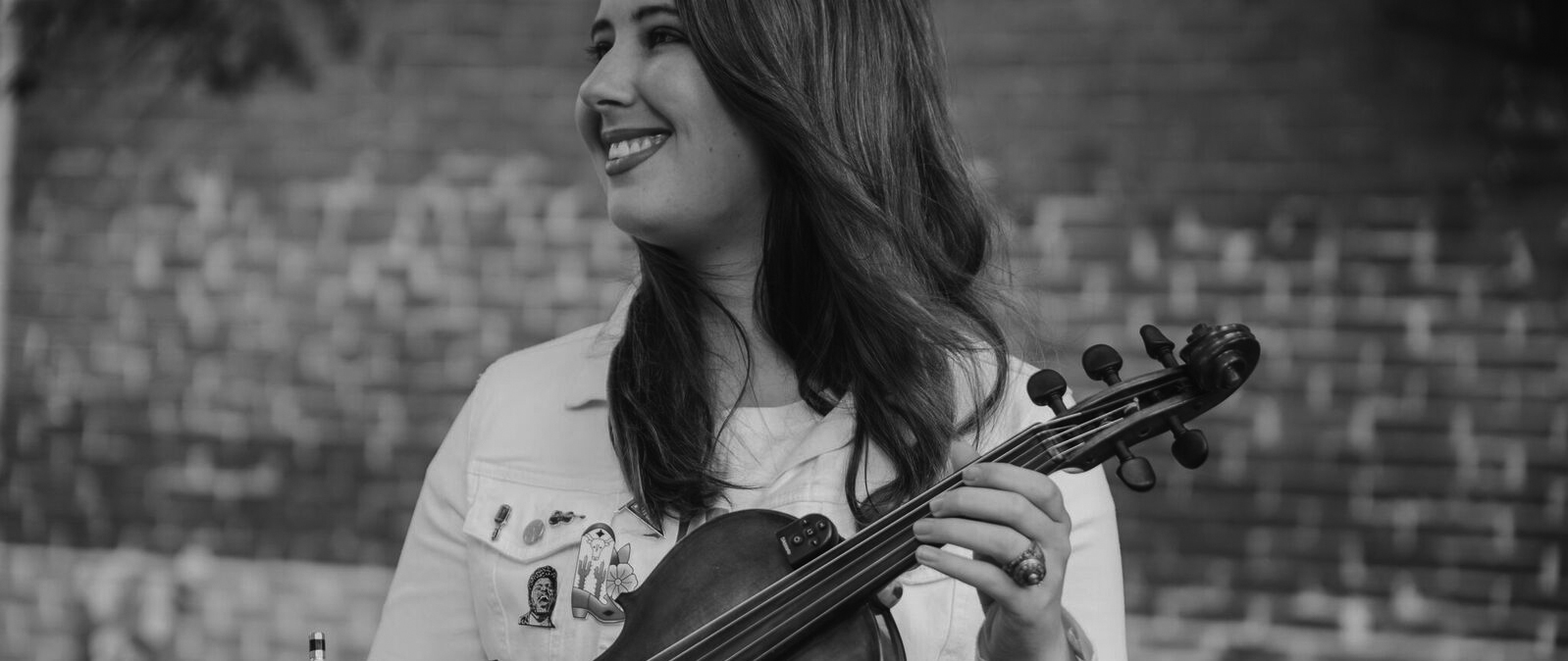 Her-Story
These days, Micahlan splits her time between her home in coastal Georgia and Nashville. She's is working on her first EP with Dark Horse Studios in Nashville and various music projects with other artists. Micahlan is known for her energetic one woman shows where she does live looping on the violin and guitar. She plays at festivals and venues where her shows garner rave reviews and repeat bookings because of her vocals and musical artistry. Live she plays several instruments including electric and acoustic guitar, fiddle, banjo and mandolin, sometimes playing 2 instruments at once. Her style is a mix of classics she interprets on the fiddle and her rocking groovy originals. Her heartfelt original lyrics about love, loss and life belie her young age. Micahlan channels her youthful exuberance, sass, dynamic professional vocal, and musical abilities into every show with each note.
In 2018, Micahlan's songwriting skills caught the eye of Emmy Lou Harris and Dolly Parton's producer who wanted to collaborate on her first album. So Micahlan spends 6 months a year living in Nashville where she works on her album and plays venues. When in Nashville, she plays solo, but often sits in with bands. Her musical prowess garners her studio invitations to play on other artist's albums so she stays busy adding fiddle licks/rifts and harmonies in Music City. Plus, she is a regular at singer songwriter rounds in Nashville that are invitation only such as the Commodore, Bluebird Cafe, and Belcourt Taps.
Micahlan began performing on fiddle with her older brother at the age of eight and writing songs. She added the guitar, mandolin and banjo in the following years. Micahlan's music simmers with ingredients from old-time, country, blues, groove, jazz, and rock traditions. At the age of 18, she has the experience to impress and entertain. She has performed in 22 states either solo or as part of various bands. Audiences walk away saying they are spell bound by her vocals, captivated by her musicality, and awed by her stage presence.
Godlen Isles Magazine
Micahlan Boney draws the bow across the fiddle, her eyes following the strings as she draws in a breath. "I wish I wish, my baby was born. And sittin' on his papa's knee. And me, poor girl, weren't dead and gone. And the green grass grown' over my feet," she coos with a twang as the guitar accompaniment joins in and the 17-year-old virtuoso starts to sway to the Americana-style arrangement. .
All on georgia
As the excitement of the Shrimp and Grits Festival unfolds upon the Golden Isles this weekend, All on Georgia Glynn had the opportunity to spotlight one of the artists that will be performing on stage in an interview with the young and talented, Micahlan Boney.
southland magazine
It has been a subject of speculation for decades... how the swamps and hollers of the South grow musicians, songwriters and haunting voices; just as the red clay and black soil grow kudzu. Once in a lifetime the kudzu gives way to one truly glorious flower. It emerges from the tangled vine, dense pine thickets and cypress... at once natural and ethereal. Such is the artistry of 15 year old Michalan Boney.